This site is moving to it's own domain. Please update your bookmarks and links to:
http://www.marysgrahics.com/picit.html
Most content currently at Tripod will remain for now, however NO updating will be done to the pages on this server. This move is a direct result of Tripods new 20mg limit which left no space for more graphics.

I love using Picture it 2000! If you have not tried this graphic software you MUST go try it!!
It is worth every penny! This software has 3-D text and animation options. It has many filters and other options, so you if you think about buying....DO IT! The GIF files are much clearer than older versions! And most of all it is EASY to learn.
My version is Picture It 2000, but there are new versions out there, I just don't care for how they changed them, so I am sticking with 2000 until a better version comes out! These tutitorials can also be done with the new versions, but you have to know where to find some of the things in the new versions. If you need help finding something, just ask! Have fun.
I have made an e mail list for people who use Picture It! of any version. If you need help or can help others please join the e mail list. If you have never been on
an e mail list this is how it works...
You subscribe to what ever list you want, there are tons of subjects to choose from at YahooGroups. When you go to subscribe, you have the option to choose Digest or Normal. The differecne is with Digest, you get on big e mail at the end of the day that is a collection of the days messages from everyone. And the Normal version is for the people who want to get the e mails ever time they are sent to the list. As a member of the list, you can read everyone elses comments and e mails. You can talk back to them and discuss what they are talking about or not, it is up to you. All of this is free and you can get off the list at any time. You have the option to unsubscribe by going back to YahooGroups and signing in to your member page, when you click the box beside the list you want off of and click unsubscribe. I hope that you join us soon!
If you use Picture it and
would like to talk to others, or need help, join my e mail list! No matter what version you have of Picture It! This is a fun list, we share and chat and try to help!

On our list for fun, I send a weekly graphic, then the members who want to change it as they wish, with Picture It! You can see some of our work at
The Weekly Graphics Page
This page is kindly kept up to date by Dyan.


Join this group to know when
I add something to this page!


View My Guestbook
Sign My Guestbook

Other GREAT pages for Picture It!ButterflyWisper Graphics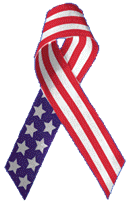 September 11, 2001