PAGE 3

Now go to SPECIAL EFFECTS/PICTURE PUTTY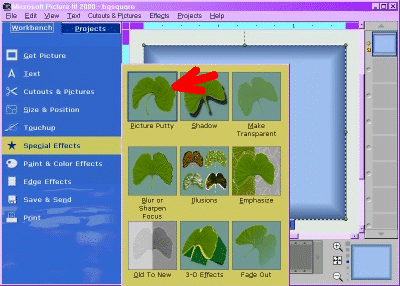 Choose the top option
Now, you can go through them and check out the different shapes you can make your button! Some are really nice, some are weird!!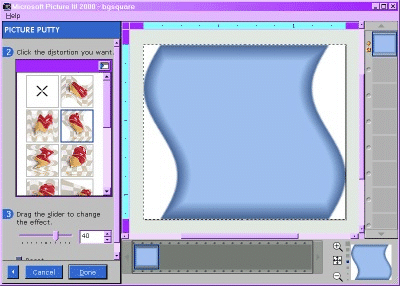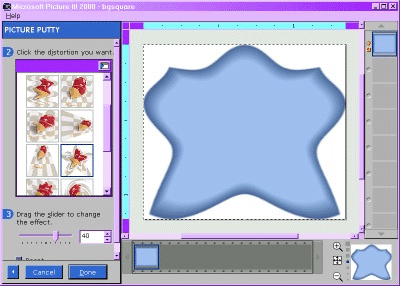 The star filter works GREAT if you start with a round shape!!
I like the last one here. And you can do some nice buttons with it. Here I just made a copy and put it on top.