PAGE 4

You can make this button VERY fancy by changing the bottom layer to look like ribbon of sorts.

Select the bottom layer, and go to PAINT & COLOR EFFECTS/ FILL WITH GRADIENT.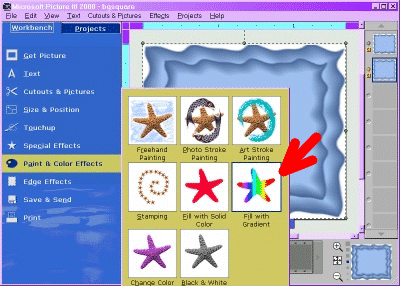 Choose these 2 filters
Now you need to make it match the color so you will need to go to TOUCHUP/CORRECT TINT and try to match the color as close as you can.