Pillow Effect Frame/Button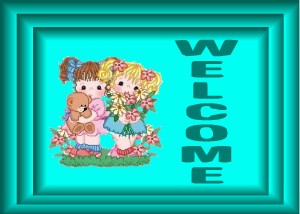 Do you like that pretty multi frame that some call a pillow effect? You can make it very easily with most versions of Picture It! You start with a blank shape, any shape will work!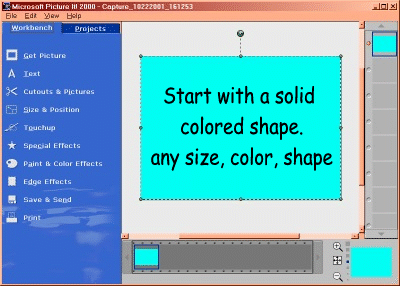 If you have read my beveling tut, this will be the same. Make a copy of the shape by going to FILE/DUPLICATE OBJECT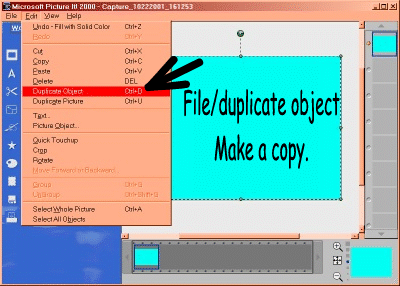 Make the bottom layer dark, I use TOUCHUP/BRIGHTNESS & CONTRAST and sliding the Bright slider to the dark part of the slider.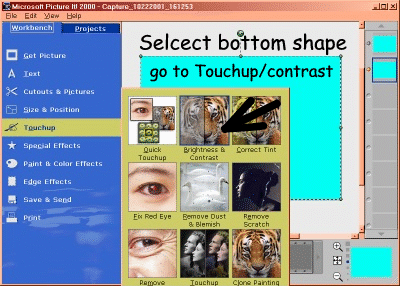 You will line the top and bottom layers up, and now select the top layer and make the edges soft by going to EDGE EFFECTS/SOFT EDGES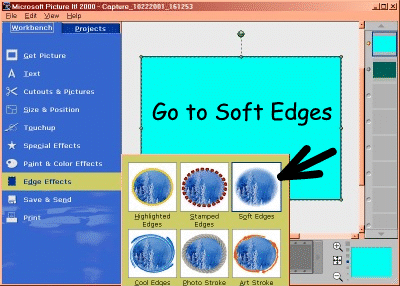 Once you have your first beveled shape, you will LOCK them together. And then go back to FILE/DULPICATE OBJECT and make 2 more copies of your locked shape.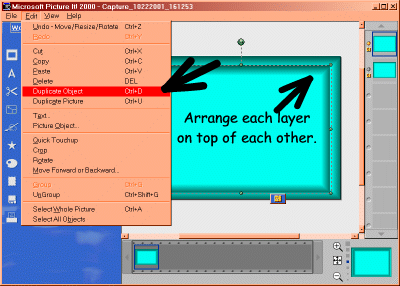 You can add a cute graphic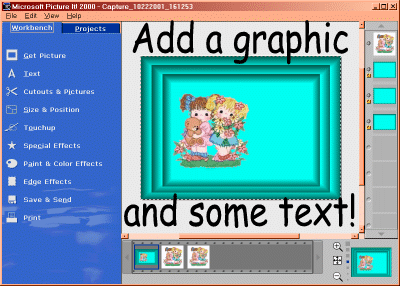 And maybe some text too!